Technology is such a huge part of our lives. When we are not on our phone, we are on the computer and even have smartwatches! My iWatch is one of the best things I ever purchased. But I am always on the lookout for a new app. Simplicity and ease of use is, of course, what everyone looks for in an app, but I also want an app to be designed well and have minimal crashes. Here are my top three favorite apps that I use for productivity for my personal life and serving clients as a virtual assistant every single day.
3. My Fitness Pal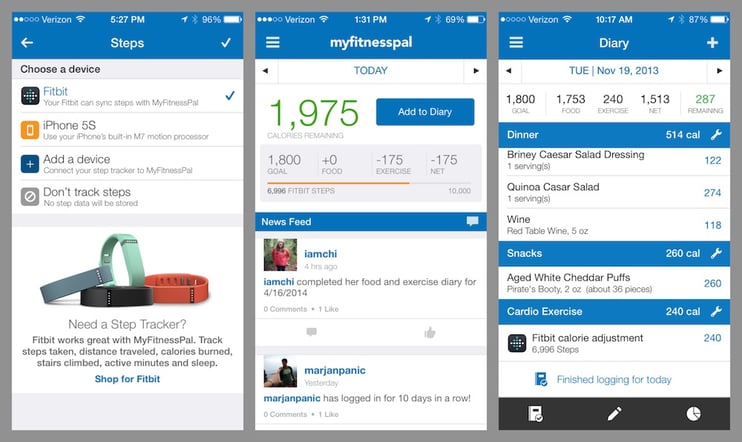 If you are looking to stay aware of your food intake each day, using My Fitness Pal is amazing. Yes, it does take some dedication to logging every single thing you eat, but I promise, this app is so streamlined and easy to use you can log your food quickly and get on with your day. I love the recipe import feature, where you can upload a recipe from just pasting a link. It will search for the ingredients and let you edit them if needed, and then you can save it in your library to use again and again. It also lets you scan barcodes of the foods you eat, so that way you do not have to manually search for everything. Check it out! Sometimes just being aware of what you are eating can improve the quality of your food intake--and this app makes it fun!
2. Todoist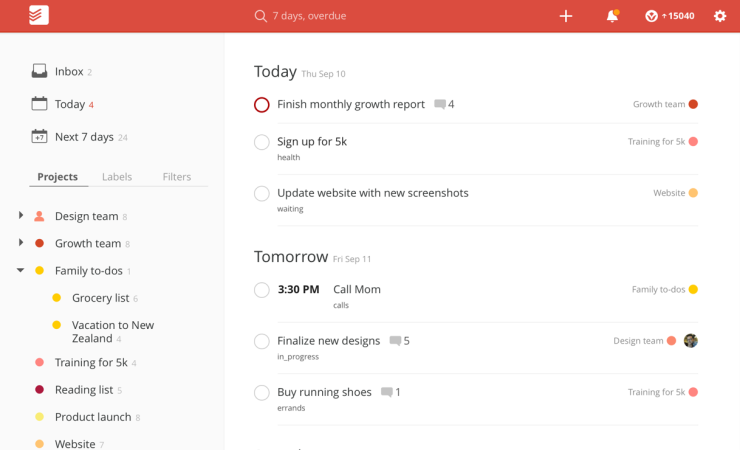 Todoist makes getting things done really simple! There is a free version and a paid version, and I have only ever needed to use the free one. I like it because it takes you back to the old style of a traditional list, but you can share your lists with others. You can also attach files and pictures, which cuts down on the need for emails. I personally would much rather communicate with my clients via some sort of app, and Todoist works really well. There are also keyboard shortcuts that make the tasks easy to enter and to organize. This app is a winner!


1. Asana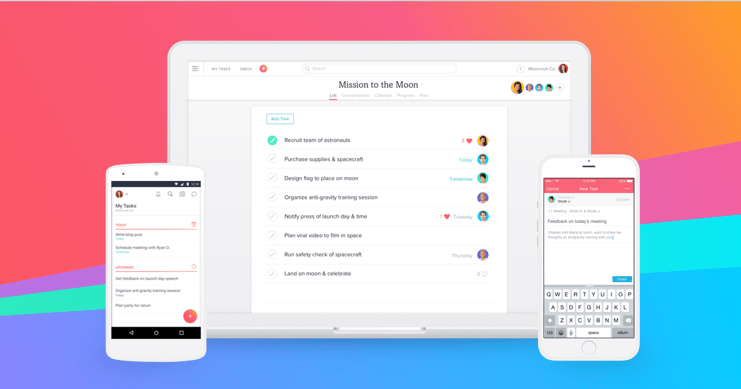 Asana is similar to Todoist, but a little more advanced in its features and collaborative options. Like Todoist, you can share projects with your clients, so they can collaborate with you. I feel like Asana is more versatile, in that the functionality allows you to do more than just use it for tasks and files. I have one client for whom I use it for recruiting, and it is actually so simple to do. Again, in my experience you you can do most everything with the free version, and as an entrepreneur, cost savings are a big bonus! They also have a beta testing program, so if you like to test apps before they are released to the public, get on the beta testing list.
I am always looking for new apps to use to improve my personal life and the way I serve my clients, so if you have any suggestions, please leave them in the comments! Also, let me know what you think of the apps I have mentioned! Did you try them out? Were they helpful to you and/or your business?